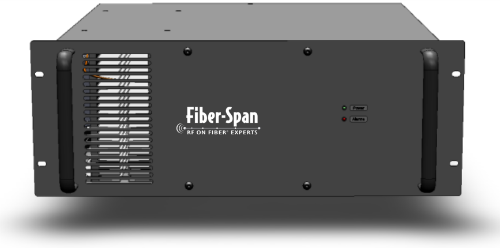 FiberSpan Public Safety DAS System
The goal of the Public Safety DAS is to faithfully deliver a donor signal received either off-air via antenna, or via direct feed from a donor Base/Repeater Station, to the radio users in the DAS target coverage area. A similar requirement also holds true in the uplink direction.
For simple systems, off-air signal pickup is typically less costly than a direct feed, but is also subject to any donor signal quality variation due to interference, and fading. For more complex systems, this cost scenario is quickly reversed, and in extreme RF signal environments, a direct feed may be mandated. In other cases, the use of channelized Headend Repeater Units (HRU) may be required to help maintain the desired off-air RF signal quality in the presence of a cluttered frequency spectrum.
DAS Vendors can request their products to be added to DASpedia porftolio page. Please contact DASpedia's editor at editor@daspedia.com for more information.