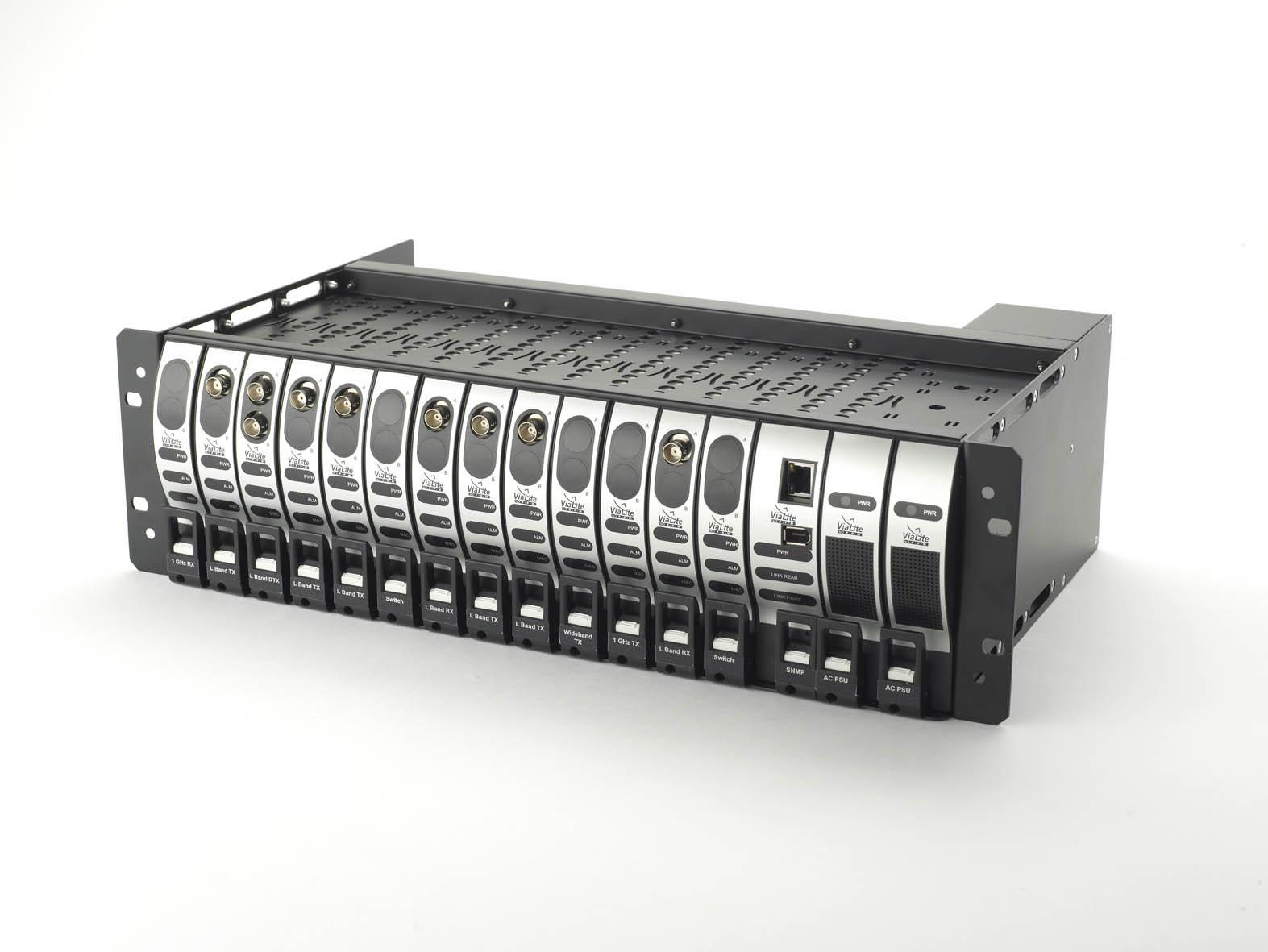 ViaLite HD RF over Fiber
ViaLiteHD is the latest generation of ViaLite RF over fiber technology.  ViaLiteHD rack cards are compatible with all other ViaLite links including modules and ViaLite Classic cards and modules.  However, ViaLiteHD rack cards do require a ViaLiteHD chassis.
A ViaLiteHD rack chassis is equipped with two 100W dual redundant power supplies and either a summary alarm card or an SNMP network control module.  Each ViaLiteHD chassis will accept up to 13 rack cards.  Since dual cards are available in ViaLiteHD this means a single rack chassis can support up to 26 links.
Key Features
13 rack cards per 3U chassis

Dual cards (Rx/Rx, Rx/Tx and Tx/Tx) allows 26 links per chassis

SNMP monitor and control

wideband capability 2kHz to 4.2GHz

Blind mate

Hot swappable

On card WDM multiplexing allows two signals on a single fiber

On card LNA/LNB power feed options

Auto email alerts for alarm conditions
DAS Vendors can request their products to be added to DASpedia porftolio page. Please contact DASpedia's editor at editor@daspedia.com for more information.