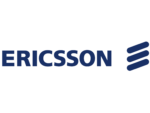 Network performance drives consumer loyalty. Operators worldwide need to plan now for gaps in their service, including areas a macro network is unable to reach.
Small cells are flourishing, as operators begin to realize the value of boosting connectivity both indoors and outdoors. By delivering superior connectivity to areas previously underserved by the macro network, small cells enable subscribers to receive a seamless and robust service.
For us, the end user experience is key, and with small cells, it's simple: a cost-effective and future-proof solution that delivers performance and reliability, whenever and wherever it's required.