Mann Wireless, Ltd.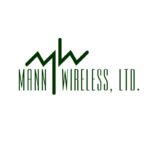 Wireless Solutions Design, Integration and Consulting Services. Mann Wireless is one of the nation's first and best at bridging in-building gaps in cellular, Public Saftey Radio and Land-Mobile Radio communications from design to installation, monitoring and maintenance of turn-key NFPA/IFC compliant systems.
Mann Wireless has unparalleled expertise in:
Distributed antenna systems (DAS)
Small cell, bi-directional amplifier (BDA) systems and repeater solutions.
WE PROVIDE SOLUTIONS ACROSS ALL TECHNOLOGY PLATFORMS.
Intelligent solutions that keep you connected.