DASpedia recently sat down for a free-wheeling interview with Scott Willis, the newly hired CEO of Zinwave technologies. Subject matter ranged from the state of the current DAS market to his thoughts on its future to Zinwave's strategy for coping with the carrier shift away from Enterprise level customers.
DASpedia: Can you tell us about your professional background?
Scott Willis: I've been in this industry basically since I came out of school. I haven't diverted too much from that. I started out on the operator-carrier side of the business for probably the first half of my career and since the late 90's. I've come over on the partner-vendor side and I've been on the wireless industry side ever since. I've been involved with both very large global OEM manufacturers, Nokia, Ericsson, and I've also been involved in the services side of the industry in terms of how do you complement the product with services to bring in an end-solution. The DAS business was an important part of the portfolio. It's a market I'm very familiar with. We discussed a little bit pre-interview about the shift that's occurred in the market that started in the second half of 2014. It became very visible to the market that the carriers were no longer going to fund DAS deployments. Since then, companies in this space have looked for a way to readjust, both on the carrier side and on the enterprise side knowing they are now responsible for that. On on our side, the partner side, how do you restructure yourself to sell directly to the enterprise vs carrier? I think the industry as a whole is still in the stage where we're trying to figure out how do you adjust and adapt to that changing model and position yourself to be successful going forward.
DP: Can you tell us a little bit about Zinwave, specifically your size, and the type of markets you focus on and that you want to focus on in the future?
SW: Zinwave has been around since 2005 when the technology was first launched. Around 2007 is when we came to market with our first deployment. We are a global organization. Today we have offices in the UK, the US and Macau. Based on some of the success we're having I think you'll see some information coming on expansions both globally as well as domestically as were looking to expand our business. You ask about the market segments that we go after. That is one of the things that I am evaluating early on. The carrier channel will remain a viable channel for us going forward. They're [carriers] not abandoning entirely funding systems, they're just significantly pulling back. So that is a critical channel we will develop both domestically and internationally even beyond where we are today. And from there, its really taking a look at the market. We're attempting to verticalize the enterprise and position Zinwave in the market at the enterprise level in those verticals that will find our solution very appealing and very attractive. If you spend some time understanding the Zinwave solution, it's simplicity. It is a lower cost solution because it is a single platform that is wide band-based. It covers 150 MHz all the way to 2.7 GHz including the government bands that are obviously a critical market segment that we want to get after in terms of public safety. If you think about that, and the nature of our technology being protocol agnostic, our biggest advantage in the market today is we can put in a solution that meets a enterprise environment that is future-proof. There are examples after examples where whether you're a University football stadium or a hospital system, whether you're an airport environment and on and on. In terms of the verticals, they'll spend millions of dollars deploying a technology and two or three years later they have to completely rip it out and replace it with an upgraded system. Zinwave's scenario prevents that. With our wide-band solution we can put it in and ensure that it will support and future-proof the demands they're going to have on that network for years to come. That, in a very simple level, is a critical, critical advantage that we see in terms of the market opportunities in front of us. So that's what we're excited about. That's the opportunity in front of us. What were attempting to put in place now is a strategy that is very focused on those verticals that will be very complimentary to our solution.
DP: In terms of sales generated, how much is domestic versus international?
SW: If you look at last year's revenue, it is plus or minus about 50% global and 50% US. Looking forward to 2016 opportunities, my expectation is that balance is going to be about the same. It may be a point or two different, but for the foreseeable future, I see that balance. I continue to foresee very healthy growth and the markets we are targeting globally – we're not a company that has enough scale to attack the entire globe – but we are targeting specific markets where we believe the market opportunity at least in the near future will be significant. And that's where we'll continue to maintain and grow our investments in those regions.
DP: You used the term protocol agnostic earlier, can you explain that concept a little further?
SW: What I mean is, the platform that Zinwave puts in Asia, for example, that still may be heavily 3G oriented, that's the same platform that I install in North America, that has full LTE deployment. So when I talk about simplicity and low cost, I don't have different products for different parts of the globe. We have one platform that we design and deploy regardless of the market and it covers spectrum bands as wide as 150 MHz to 2.7G Hz and can run 2G, 3G, HSPA+ and LTE all the way across. When I say agnostic up and down that wide band, that's the future-proofing I'm talking about for our customer base. We can ensure that if, for example, the 600 spectrum band that's going to be auctioned off, if that comes into play in the market and becomes relevant, you're not going to have to go in and do any kind of forklift displacement of that network. Our platform today can support that. So when I say, very simple, very low cost, but very high performing, our advantage in the market is that wide-band solution that we bring. So when you think about how the enterprise market wants to buy and invest, and how they want to future-proof the end-user experience, we believe the Zinwave solution is going to be very competitive and very viable.
DP: Zinwave has been around for quite some time. Your products are all fiber-based, using fiber optic technology, especially RF over fiber optics. And you use innovative optical technology to make your products simple for people to use. Zinwave was once the early guys, right there with Mobile Access, Corning, GE. Near the peak of the DAS wave, Zinwave kind of slid back, but now you're coming back. What kind of relationship do you have with carriers now?
SW: The answer varies with which particular geography around the globe you're talking about, but I would say generally our relationships with the carriers are good. As I said earlier, the carrier channel is not going away. Any company in this segment is going to need to develop those partnerships, because the carriers are always going to be a key partner in this space. But if you look forward and recognize the shift, it is now much more enterprise oriented. I think you're going to see more and more of Zinwave. The greatest reason for that is we are making the level of investment in terms of resources and geographical location and those kinds of things. This is because of the opportunity we see in the market with the shift to enterprise. We think we have a very solid and competitive solution that is very simple versus our competitors, in terms of deployment as well as future-proofing. And we offer it at a very cost competitive rate, because of the nature of it's simplicity. We believe there's a great opportunity in the market where Zinwave can step in and take advantage of that shift. That is really the basis to why Zinwave is making the investments we're choosing to make.
DP: Just a follow up to clarify. For the four major carriers in the US, are your products approved by any of them? What's your current primary sales channel? Are you selling direct or are you adopting the traditional model used by your competitors?
SW: That's part of that shift we've been talking about. Before, for companies in this space, the model wasn't terribly complex. It was largely sell through the operator, and that's how you penetrated this market from a sales channel perspective. So enterprise customers are adjusting to the market shift, where they're having to come up with funding themselves. The vendor side, or partner side companies like Zinwave are also having to shift their strategies on how do they sell and reach into that enterprise space. And complexity is much greater, right? Again, we talked about how the carrier channel will remain and we obviously have relationships there. We will go direct. That is absolutely part of our strategy into the enterprise [market.] We will continue to work through systems integrators. That's an important channel for us. And from there, as you look at how do you develop all of those channels to market, the most important piece from my perspective is defining the verticals that we think we're best suited to attack. That's where we are. We are developing the multiple channels. The go-to strategy for any business in this market has really been upended. It was pretty simple – going through the carrier. Now you have to create a strategy. How do you reach that enterprise channel in multiple ways? That adds a lot of complexity for companies in our space. We are certainly like our competitors in a process of developing and evolving in our thinking.
DP: In which verticals do you see the greatest potential for growth?
SW: They're not too terribly different. You're going to continue to see the typical large venues, universities, campus environments are very appealing, healthcare is a very attractive vertical. Airports. Those are certainly the verticals we're organizing around. As I look forward in terms of the opportunities we're working towards, it is many of the verticals you read and hear about. I'm sure this is true with our competitors as well.
DP: What are the challenges you see in approaching the enterprise level customers and convincing them to invest in Zinwave products? And after you convince them to use Zinwave products at a particular venue, how are you then bringing the carriers to that venue?
SW: That's the challenge. It hasn't gone away. At the end of the day, you ask about the relationship with the carrier. Equally, selling through the carrier is important, but it's also important to continue relationships. Because if you're not aligned with the carrier's strategy on where they want to deploy, or improve coverage, you're going to face the difficulty you just inquired about. It continues to be difficult to bring a carrier to a small venue. You need to really understand the enterprise segment. It has to be an environment where once you deploy that DAS system, the carriers are going to want to come in and obviously plug in to that system. As you position your company, and as you look at the verticals where you can be most successful, that is a scenario you have to take into consideration when you target a particular enterprise entity. Is that going to be an environment where the carrier is attracted to come and plug in? It's an important piece, because without that you might as well not invest in the DAS.
DP: You mentioned Zinwave is a relatively low-cost solution. The message from carriers at the last IBTUF conference (Winter 2016) was all about cost reduction. They want the same stuff at a lower cost. In response, DAS OEMs have begun to slash their prices significantly and will probably end up at a level where you have traditionally been. Are you thinking about reducing prices?
SW: That's always a challenge. We can't indicate what we're going to do in the future regarding pricing, but because of the simplicity of our solution, we have a cost advantage all the way through the supply chain. What I'm seeing today in the market in terms of how we remain very competitive – I'm not seeing that as an issue. If things change in the future, we will look at circumstances and adopt accordingly to remain competitive in the market.
DP: There's been a lot of talk recently about the demise of DAS in favor of Small Cell technology. Can you give us your take on that?
SW: I'm certainly not one that adopts that sort of thinking. If you take a look at traffic and growth, I think we can all agree growth will be significant in the next five years. Unless something formidable changes, which I don't see. 80% of demand that we're all driving on a mobile device takes place either where we work, where we congregate, as a society – large venues, airports, convention centers, large sports venues, etc. – or at home. None of that is going to change. There is going to be an environment, where when I talked about the various technologies, whether you're talking about small cell, outdoor DAS, WiFi, Indoor DAS, all of those technologies are going to have a place. But certainly if you take a look at DAS today, if you talk about coverage and performance, [DAS] continues today to be the technology of choice for an in-building environment. It offers the best value and cost competitive solution for that environment. Small Cells have been the buzz for 3 or 4 years. It continues to be a challenge for the operators to really, in their business models, come up with the right cost based solution to widely deploy Small Cells in any advantageous way. It still requires fiber. It still requires some sort of power. For the coverage performance that a Small Cell delivers, there's a certain price point the carriers have to achieve to get that Small Cell deployed. Clearly the market hasn't figured that out in a broad way. We still haven't seen carriers deploy Small Cells in a massive, scalable way. It hasn't hit that hockey stick curve that all of us in this industry are used to seeing when a technology hits a certain maturity. Will it get there? Possibly. That is clearly something that we strategically have to keep an eye on. Could unlicensed LTE be a threat? Potentially. But in the foreseeable future, DAS continues to be the simplest, best performing solution at the cost point you can deploy at. It doesn't mean WiFi or Small Cell doesn't have it's place. But in the foreseeable future, DAS will continue to be a very viable technology.
DP: In the US, for the most part the LTE deployment is over. All the carriers have deployed LTE on the macro side. All the big venues are spoken for in one form or another, whether by neutral-host guys, or carriers themselves. Small cells are being used by the carriers mostly in the form of densification. For example, for the Super Bowl in the Bay Area, Verizon is deploying hundreds of Small Cells in the surrounding areas, just to densify. The rest of the world needs to catch up with us in terms of LTE. Now the biggest buzz words in our industry are 5G and the Internet of Things. Standards haven't even been written yet. People are still speculating on what type of speeds will be delivered. The biggest threat we're seeing is coming from an IP based solution. It looks like when 5G gets implemented, it will be some sort of IP solution. The reason we bring this up, is all of a sudden these venues have a lot of tools in the box. How is Zinwave positioning itself against these competing technologies?
SW: There's no question. The environment in the future is far more complex than it was. So we're looking at all these things. We're staying involved in 5G. We're trying to understand how that will evolve. How the standards will be set. What 5g ultimately will be. How does all that potentially impact Zinwave and our portfolio. We have a number of active conversations at various levels of maturity with other partners looking to evolve our platform into other technologies.
DP: You R&D in the UK, right?
SW: That's correct.
DP: Where are your actual products made? Also in the UK?
SW: Yes, if you mean manufactured. That's in the UK. We are looking at additional regions. We are constantly looking to refine our supply chain on the cost side. That's a continuous process that my operations and manufacturing team is focused on. I expect that we will take steps in the future that will ensure that our supply chain is as efficient and cost-effective as it can be. One of the things we're considering is do we add a different manufacturing position around the globe where we can meet the demands of that market, we can reduce transportation costs, and the other things we need to do to ensure our supply chain is as competitive as it can be.
DP: Thanks, Scott. That about does it. Was there anything you wanted to add before we end this conversation?
SW: Just that this has been a good conversation. You guys are good partners for companies like Zinwave. Your ambition of educating the market and bringing an understanding of the solutions to the enterprise level only benefits us and what we're trying to accomplish.
About Zinwave:
Zinwave is revolutionizing the in-building wireless market with our unique wideband technology. We deliver best value to Mobile Network Operators, system integrators and end-users with our truly future-proof, flexible and scalable active DAS solution.
About Scott Wills: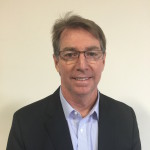 Scott Willis comes to Zinwave as a recognized telecommunications leader. He has over 30 years' executive-level experience with leading technology firms and network operators including Ericsson, Nokia, BellSouth and Sprint. He is a proven global leader with a demonstrated track record in building successful businesses. Willis has the right balance of leadership, operational and technical expertise, and enthusiasm for building customer relationships to elevate Zinwave to be a global leader in its industry.
Previously, Willis was Executive Vice President, Chief Sales and Marketing Executive for Goodman Networks, a privately held leader in the design, engineering, deployment, and integration of wireless communications networks. Prior to Goodman Networks, he was Executive Vice President and General Manager at Ericsson. Willis has also held senior positions at Nokia, BellSouth, Sprint, as well as KeyBridge, a smaller global corporation in the communications field.
Willis holds a BBA in Finance from the University of Oklahoma, and an MBA from the Wake Forest University School of Business. He has also attended the Columbia University Business School and the Stanford University Graduate School of Business.